New Hyundai Kona for Sale
Is the New Hyundai Kona the SUV You've Been Wanting?
Take a few minutes to find out why the Hyundai Kona might be the SUV you've wanted. Our team here at Key Hyundai in Jacksonville has provided details about the Kona to shed light on its many features and benefits. After identifying different options that align with your needs, you can make arrangements to test drive the Kona. We delight in helping Orange Park area drivers find the right vehicle.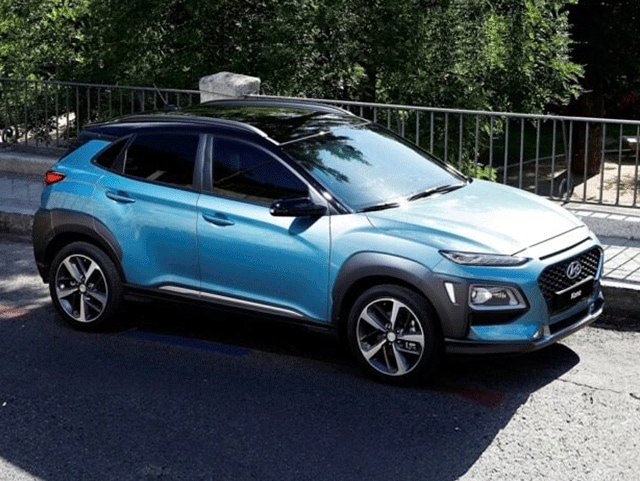 Performance
It's always good to have choices when you're in the market for a new vehicle. The Hyundai Kona is unique because there are two different powertrain options for Ponte Vedra Beach drivers. Both engines produce a generous amount of horsepower. How do you make a decision about which engine to choose? The standard engine is more than enough to zip around town and even take long trips. If you have a penchant for turbocharged engines with exceptional acceleration, the more robust engine will likely be the way to go.
The Kona is quite sporty for an SUV. This is something that can be felt when driving. It has a quality suspension system that maintains composure when the roads aren't so great. The drivetrain and other performance-related features enhance the Kona profile, making it an SUV that's hard to pass up if you're in the market for a new car. It also has great fuel economy, which means Jacksonville Beach drivers can get the type of vehicle they want and save money in the long run.
Interior
The quality interior in the Hyundai Kona is one of many reasons it's such a popular SUV. The driver seat is designed in such a way that it can be positioned for maximum comfort with minimal effort. The base model interior features are clearly of high quality. This is evident from the minute you step inside the Kona. There are interior enhancements that cultivate an even more upscale aesthetic. These are features that are available in higher trims.
If you do a lot of shopping or take long trips and need lots of storage space, the Kona will satisfy that requirement. There's much more than an average amount of storage space behind the last row, which is increased if you decide to fold down some of the seats. The ability to reconfigure the seats to accommodate your specific needs is a tremendous benefit.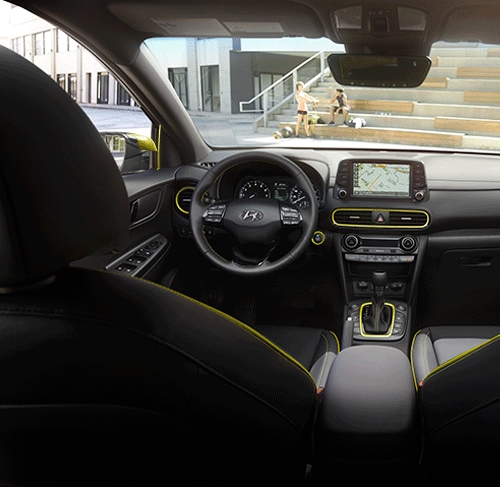 Features
The Hyundai Kona is rich with technology features that enable you to get instructions to your destination, enjoy quality audio, and even access apps on your smartphone. Much of the technology in the Kona is standard and easy to both understand and use. In addition to the standard features that make driving the Kona an enjoyable experience, there are innovative tech options that take your driving experience even higher.
Hyundai has made safety a priority for all vehicles manufactured, which is why the Hyundai Kona is at the top of its game when it comes to driver assistance features. Many of the challenges that drivers tend to have on the road are addressed in the Kona. For instance, some features help you stay in your lane, park more efficiently, avoid pedestrians and see objects in what would typically be considered a blind zone.
It's worth noting that some of the more advanced features are in higher trim levels. You can choose from five different trims. The highest trim will have the maximum number of tech and safety features. While this is the case, the lower trim levels also have a generous number of features.
If you haven't already scheduled a test drive, now is a good time. You can also contact us if questions arise about the Hyundai Kona or any one of the other new SUVs we have in stock. Consider these other models in the Hyundai lineup: Elantra, Palisade, Venue, Sonata, Accent, Ioniq, Veloster, Santa Fe, and Tucson. Whatever your preference, we can help to get you behind the wheel of a vehicle you'll truly love to drive around St. Augustine.